Camp Takedown
Today we took down what remained of SIMPLE camp – disassembling the Bot House, loading everything into crates, and hauling things off the ice in sleds. It was amazing how many details there were, how many different things had to come together to make this project work. Dismantling it all was a reminder of everything we had put together in the past few months, all of the hard work and support that got us here. We had been having glorious sunny weather for the past few weeks, but today the wind and chill picked up again, as if even Antarctica was bidding us farewell, saying "Remember who I really am!"
We especially want to thank all the USAP personnel who helped us during this project. From the carpenters who built and un-built our camp structures, to the divers who helped us with underwater logistics (and rescued us), to the Fuelies who kept us warm and resupplied with fuel, to Fleet Ops who had our back for all heavy lifting needs, to the stewards in the galley who kept us well fed – truly we could not have done any of it without all of you.
Also a huge shoutout to Dave Matson, our project mechanic from the MEC. You kept our camp running even when nothing else would.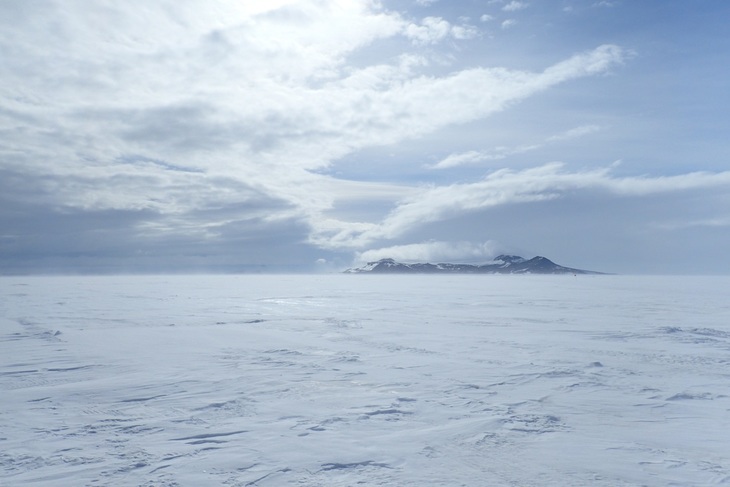 One last view of Ross Island and McMurdo Station from SIMPLE camp. (Photo: Evan Clark).
Reporting by Evan Clark