Intensity In Tent City
SIMPLE Camp in mid-season form. (photo: Peter Kimball)
Progress is happening at a terrific rate in SIMPLE camp. We've been working very long days advancing our science and engineering goals. Other than a few ours of planning discussions, we've taken today off, with most folks opting to sleep for many hours, as we had ARTEMIS in the water until 4 am last night.
The endless sunshine and super-long work hours are distorting our senses of time, but we remain ever conscious of the impending end of our field season. Happily, on our past few dives, we've achieved a number of exciting in-water milestones:
Spooled optical data fiber from the 15km spool on ARTEMIS, and up through a depressor hanging beneath the bot house.
Created a sonar map of the multi-year sea ice and ice shelf transitions near camp.
Demonstrated our most basic loss-of-communications autonomous recovery behavior.
Collected water samples under sea ice and returned them to the bot house.
​Here are some photos from those dives:
Justin and Brian track ARTEMIS beneath the sea ice about 500 m from camp. (photo: Peter Kimball)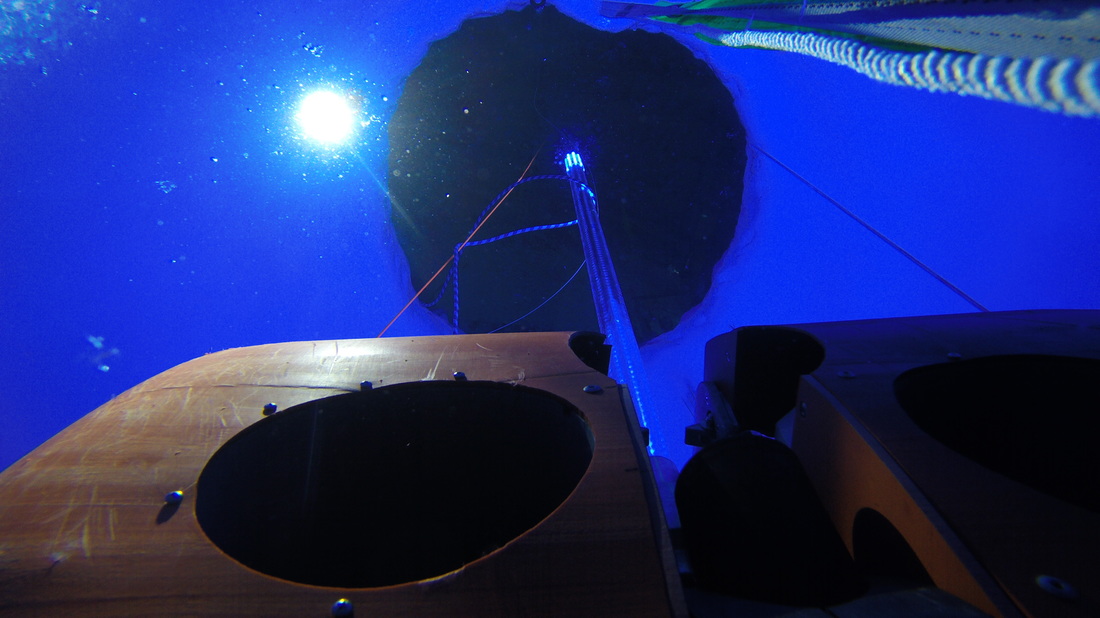 ARTEMIS is hauled up through the culvert on the docking bar. (photo: Peter Kimball)
Reporting by Peter Kimball