Serious Science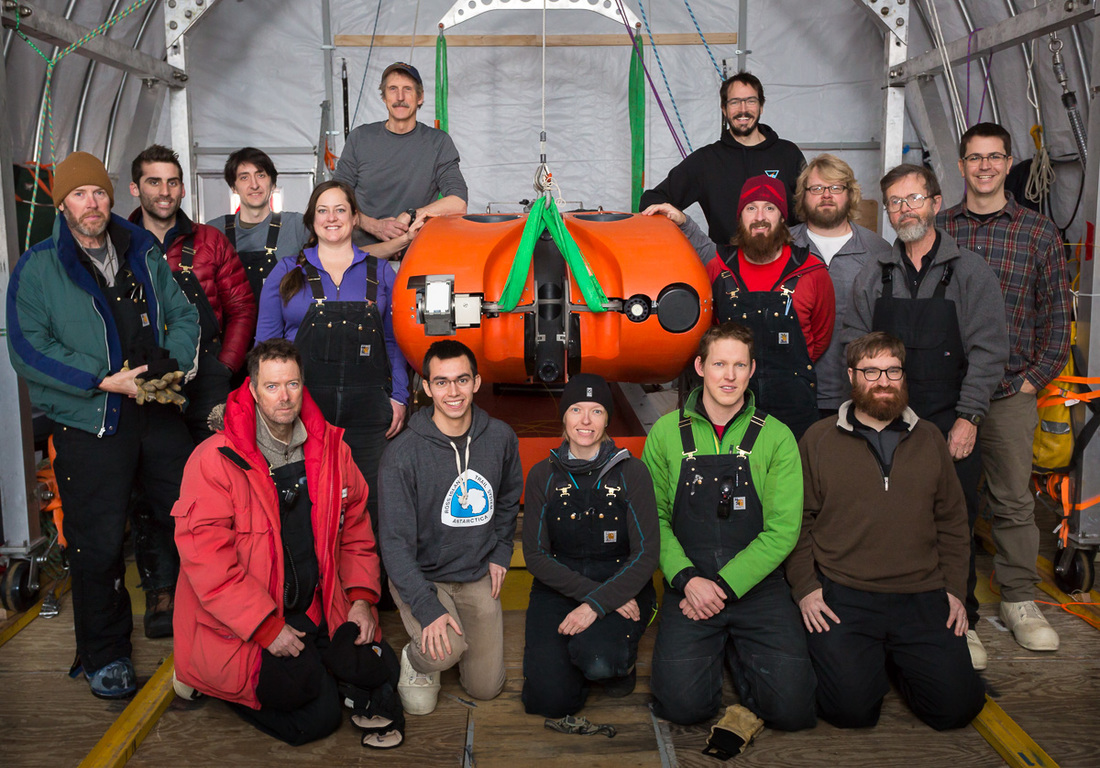 The SIMPLE team with ARTEMIS in the bot house: Bill, Kristof, Dave, Justin, Chris, Britney, ARTEMIS, Josh, Keith, Brian, Peter, Peter, Evan, Vickie, Luke, and Mark. (photo: Peter Kimball)
Yesterday began with a group photo in the bot house. I'll have to superimpose John to get the entire field team, but this photo includes the entire group currently at McMurdo.
We are getting more and more capable with ARTEMIS, and we're starting to do some serious science. Yesterday's dive featured a sampling transect in which ARTEMIS collected water samples and in-situ data at 7 stations distributed over 1.5 km spanning the ice shelf transition. The 3 km round-trip distance is a new record for ARTEMIS, and the science data set is the richest we've gathered yet. Brian was able to localize ARTEMIS with strong signal at all stations – through shelf and sea ice. The dive ended with a huge milestone for the programming team as ARTEMIS performed the first autonomous visual docking to the lighted docking bar under ice.
Evan, author of the dock detection software, is at a high stoke level after the first autonomous visual docking demonstration under ice. (photo: Peter Kimball)
After the robot was safely docked, we pulled off another big first by extending the ARTEMIS science tower. Moving parts can be trouble, but the test went very well. Bill dove to observe the actuation test, and I ran over to the dive hut to snap a few pictures as he came back to the surface:
As always, Antarctica was looking good from SIMPLE camp.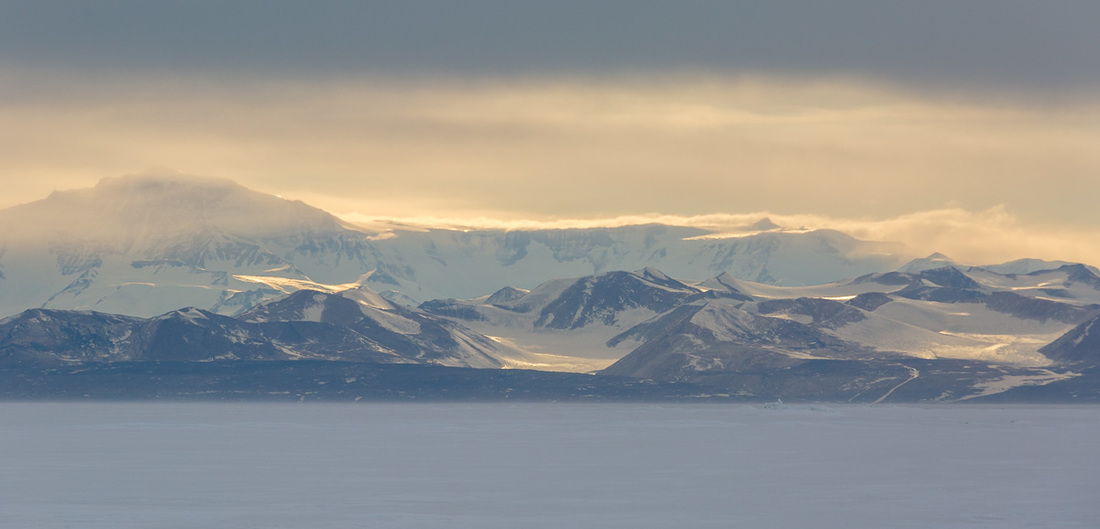 The late evening sun glints off of the Royal Society Range of the Transantarctic Mountains. (photo: Peter Kimball)
Reporting by Peter Kimball