ARTEMIS in the House
After series of frustrating weather and logistics delays over the past few weeks, we moved ARTEMIS out to our field site yesterday. October 24th is later than we hoped, but it's very exciting nevertheless. This is a huge milestone in the project, and we feel very close to getting ARTEMIS beneath Antarctic ice for the first time.
The move on Saturday was a huge cooperative effort between USAP Fleet Ops folks and the SIMPLE team. Getting ARTEMIS into the bot house was a tight fit requiring some elaborate choreography. The call was made early in the day to hold off for a few hours to get better weather. This paid off in a big way as we had some of the calmest winds we've seen over our whole deployment in the early afternoon. It was a stressful operation, but we succeeded without incident, and returned to McMurdo in high spirits just before dinner.
Here are some views around our field camp in the beautiful weather we had for the move: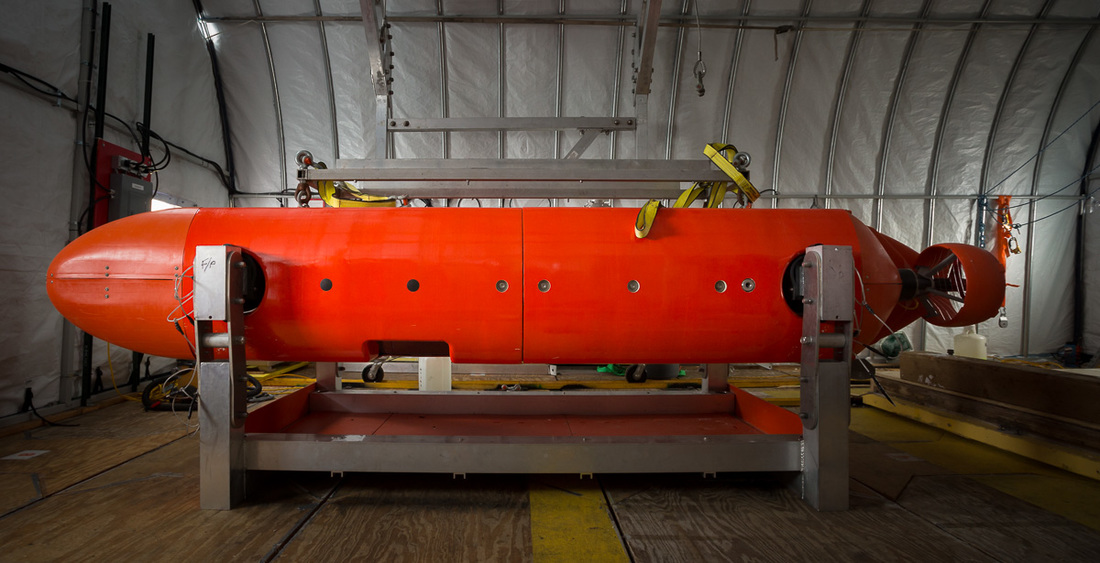 ARTEMIS sits on its cradle in the bot house. (photo: Peter Kimball)
Reporting by Peter Kimball