More Christchurch Waiting
OK, since my colleagues are slacking on the job and neglecting to post updates, I'm just going to have to jump in here. Who's this crazy guy, you may ask? Read my blurb over there ➘
​
Evan, Brian, and I arrived safe and sound in Christchurch last Wednesday. The next day, we got our Extreme Weather Clothing issue and saw the C-17 ready to take us to McMurdo along with ARTEMIS herself.
Kristof in front of the C-17 loaded with ARTEMIS, waiting for the weather to clear. (photo: Evan Clark)
We were supposed to fly out on Friday. Even though the first Mainbody flights earlier in the week had gotten through without much delay, at 4:45 am on Friday we got the call that our flight had been delayed 24 hours due to weather in McMurdo. And the same call every day since. If we get delayed again tomorrow, we'll have beaten Peter & Company's delay count—and that was much deeper in the winter. Naturally, every day of delay here means that weather at McMurdo is preventing progress on the installation of our field camp and bothouse.
But that is the nature of work in Antarctica. We're filling the time usefully. Evan and I are working on robot code here (though we can't test it), Brian has worked out the antenna geometries he wants to try for our radio communications system (thought he can't build it), and in McMurdo Peter and Chris are making code improvements and analyzing data from SUNFISH, and everyone else is preparing to hit the ground running once the four of us get there.
Of course, while here, we also can't miss taking in the sights of picturesque—if somewhat rubble-filled—Christchurch.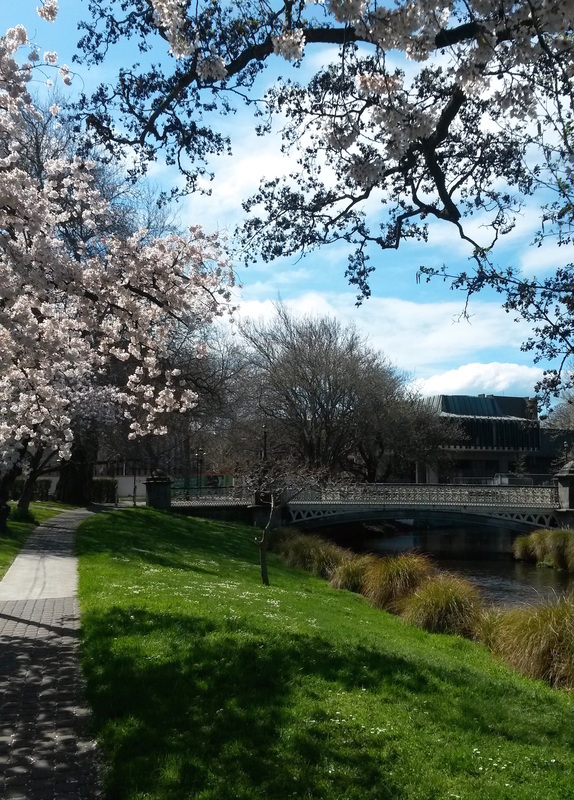 Ah! the banks of Christchurch's River Avon in spring. (photo: Kristof Richmond)
Alas, much has changed since I was here seven years ago.
But it's inspiring to see how Christchurch has picked itself up, dusted itself off, and marches on, embracing the changes with it's eyes on a brighter future.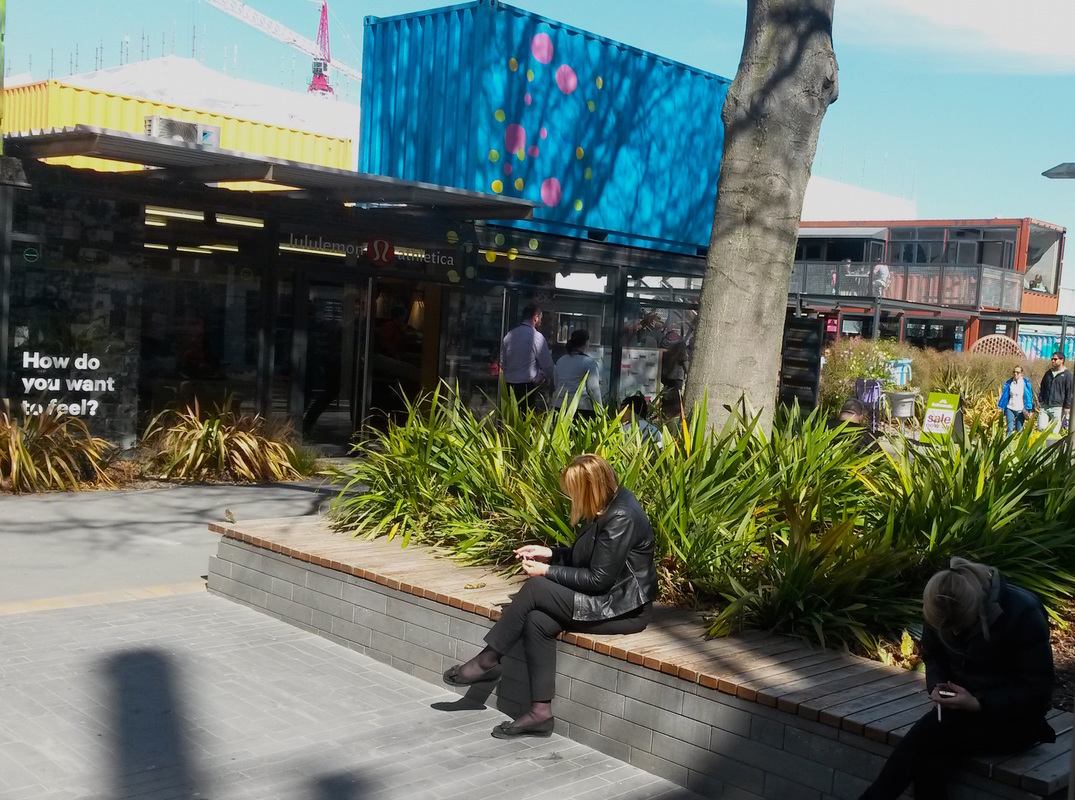 A new shopping district south of the city center put together out of shipping containers—very useful in a pinch. (photo: Kristof Richmond)
Reporting by Kristof Richmond