Extra Time
The team watches live camera views and data from ARTEMIS during a dive beneath the McMurdo Ice Shelf. (photo: Peter Kimball)
My scheduled time in the field has come to an end. However, high winds over the past several days have prevented incoming and outgoing C-17 flights, delaying my departure and allowing me a bonus ARTEMIS dive. I made an effort to get a few more photos of the bot house scene during that dive.
Josh, Vickie, Bill, and I go through the lifting checklist at the beginning of an ARTEMIS dive. (photo: Peter Kimball)
I used some of my bonus time in Antarctica to implement live plotting of ARTEMIS's estimated position and heading in Google Earth. Mark set it up to be accessible to any computer on the bot house network. A wall projection of the display improves the team's situational awareness while ARTEMIS moves through various mission stages.
Winds out on the sea ice have been fierce this week. The view back to McMurdo is often obscured, and we haven't glimpsed Mt. Erebus in days. Huge snow drifts are piling up all around our camp structures, and the vigorous flapping of the bot house constantly accompanies the sounds of our operations.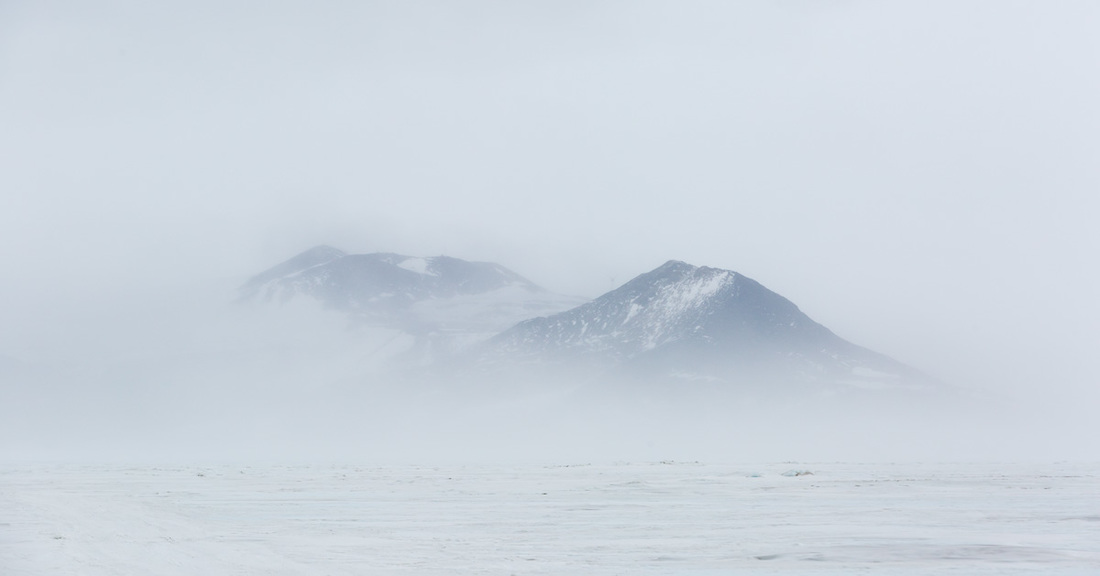 High winds whip up snow and degrade visibility out on the sea ice. (photo: Peter Kimball)
Reporting by Peter Kimball